About John McDonald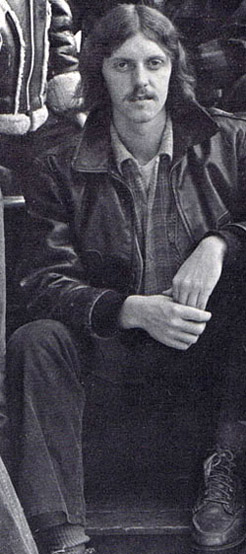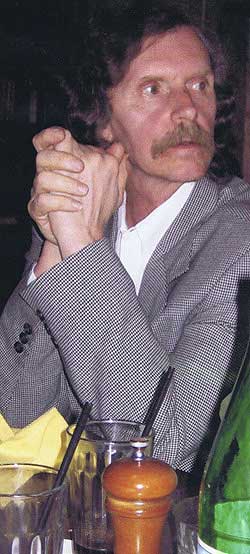 JOHN McDONALD's Boston area musical roots reach all the way back into that city's original folk and rock tradition.
A native of Somerville, MA, John honed his musical skills in local rock bands, among them Indescribably Delicious, before joining John Lincoln Wright and the Sour Mash Boys.
His career with the legendary Cambridge-based country rock band lasted six years, and included tours of the East Coast and gigs in venues as varied as King's (the band's home club in Harvard Square), The Lone Star (New York City showcase), and The Boston Garden.
With the Sour Mash Boys he shared the stage with such legends as Waylon Jennings, Jerry Lee Lewis, Duke Robillard, Del McCoury, Willie Nelson, and the J. Geils Band.
During this time John started writing songs, and his first one, "Sweet Montana" became a staple of the Sour Mash Boys' show–as one of its most requested numbers, it was a solid fan favorite.
John left band life in the late 1970s, when he married and settled down with his wife Peggy, to raise a family of three: Ryan, Travis, and Lindsay. He continued to write, however, to record new songs at home, and occasionally to play out with his own band.
Recently John was diagnosed with Huntington's Disease, a hereditary condition, the same illness that Woody Guthrie suffered from. It's a genetic dysfunction, but since the gene that causes it has been isolated for study, there is hope that research will produce a cure before long. Part of the proceeds from sales of Angel Midnight will go toward supporting the work of the Huntington's Disease Society of America, a major provider of funding for Huntington's research.
"Angel Midnight" presents John's life in song almost as a series of snapshots. Each track is performed by John, sometimes with only an acoustic guitar, sometimes with a band, but always fresh, as they came to him. Listening to Angel Midnight is almost like being able to read through 35 years of a songwriter's private journals.
Most of the tracks you will hear are not polished productions, but it's impossible to listen to them and not hear the multiple ways they could be produced. Performers should listen closely to these gems––as well as others by John, not on the CD, but posted for streaming on this website (see player, below). John's songs are immediately pleasing, but they also speak in special ways to other musicians, songwriters, performers.
John McDonald is a musician's musician, and this wonderful collection of a lifetime's worth of songs is the sort of music that ought to––and will––endure for a long time, made new by new generations of performers. That's happening already, in the form of his son Travis, a musician like his dad, who writes his own songs, and now performs some of his dad's as well, in Austin, Texas.